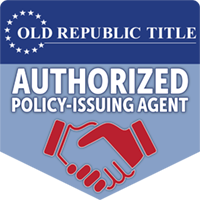 Ford & Reale Title Services, LLC an agent for Old Republic Title Company is a full service Title Company which provides: quick,reliable and accurate title searches, title clearance issues & eRecording services.
Ford & Reale Title Services, LLC was created by Peter G. Ford, Esq. and Jeffrey R. Reale, CPA., Connor J. Reale, Esq. joined shortly after graduating law school. Together they have put together a system to streamline the title order process. To better understand what title insurance is and why you need it we have put together some links below that will help you better understand.
If you should need further information please email title@frtitle.com or call (518) 557-4680.